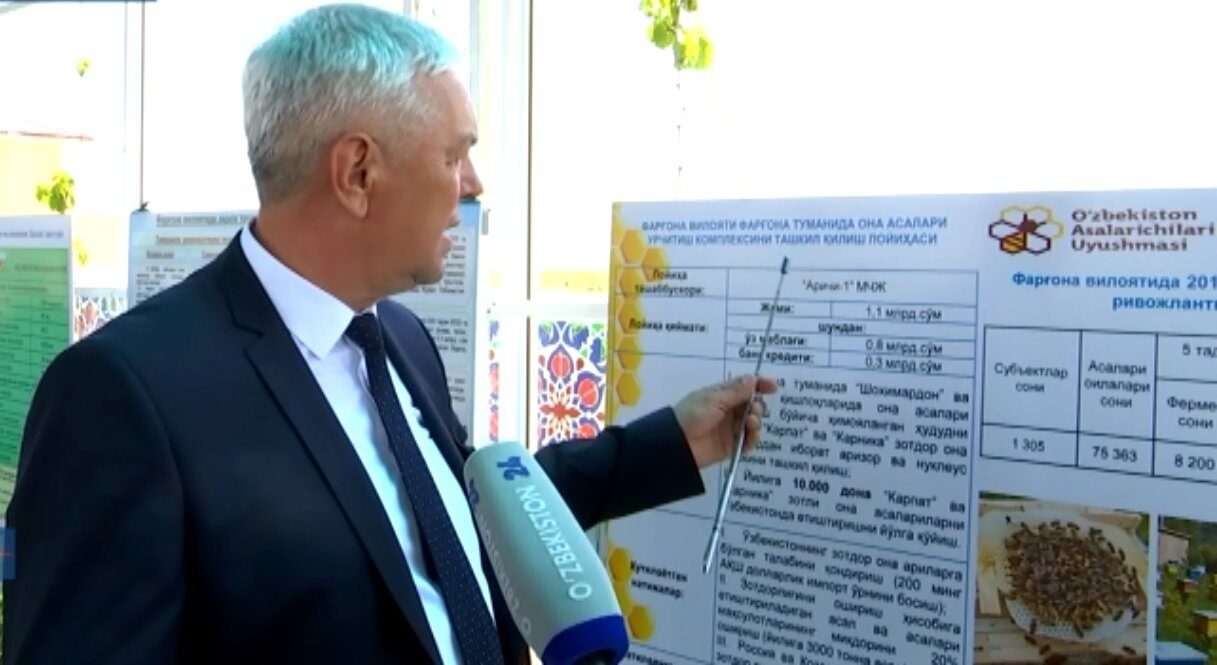 Honey producers in Uzbekistan have united in the association "Beekeepers of Uzbekistan", which was headed by the beekeeper with the experience Sherali Suyarkulov.
The association is called upon to gather around it prospective beekeepers of the country to expand partnership at the level of Apimondia - the World Federation of Beekeeping Associations, which unites the best specialists, scientists, entrepreneurs and public figures of this industry.
The beekeepers of Uzbekistan came to a decision to join their efforts to promote national products and develop this industry in the country. The main condition for joining the partnership is that members of the association consider love for beekeeping and high quality of honey products.
In order to implement the Resolution of the President of the Republic of Uzbekistan "On Measures for the Further Development of Beekeeping in the Republic" of October 16, 2017, the demonstration of successes achieved in the field of beekeeping, the promotion of best practices, the organization of trade in honey and beekeeping products in the country, a number of activities aimed at development of this market segment.