« Back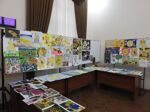 FAO Beekeeping Contest winners awarded
15.04.2021 15:29
The awarding ceremony for the winners of the best beekeeping industry coverage contest was organized by the FAO Representation in Uzbekistan together with the Association of Beekeepers of Uzbekistan. The creative competition included the following categories: "The Best Children's Drawing" and "The Best Photo". The participants reflected their visions of ancient beekeeping traditions, useful properties of honey, and the beauty of the surrounding nature through illustrative media – photos and pictures. When evaluating artwork, both talent and skill, as well as the semantic content were taken into account. Gulzar Sultanova, one of the well-known Uzbek artists and sculptors, has contributed as a jury in the competition. As the winners of the "Best Children's Drawing" category were declared the following people: Roza Asylgareeva, Abdumannop Abduvaliyev, Fayzulloh Rustamov, and Zakiya Kosimzhonova. At the same time Ibrohimbek Habibullayev, Umida Alikulova, and Khislatbek Abduvositov were recognized as the authors of the best photos. All the winners were awarded valuable prizes from the FAO Representation in Uzbekistan.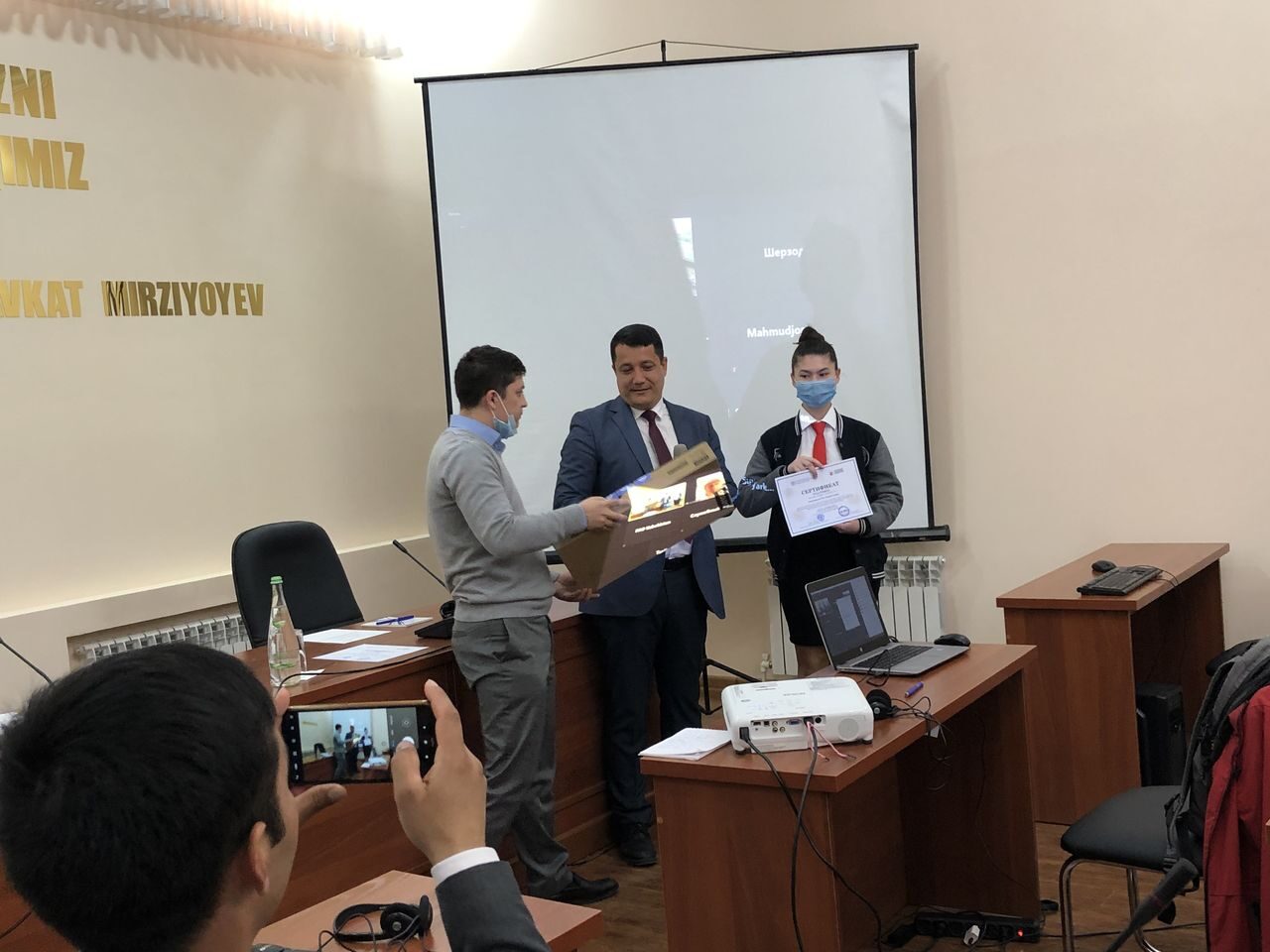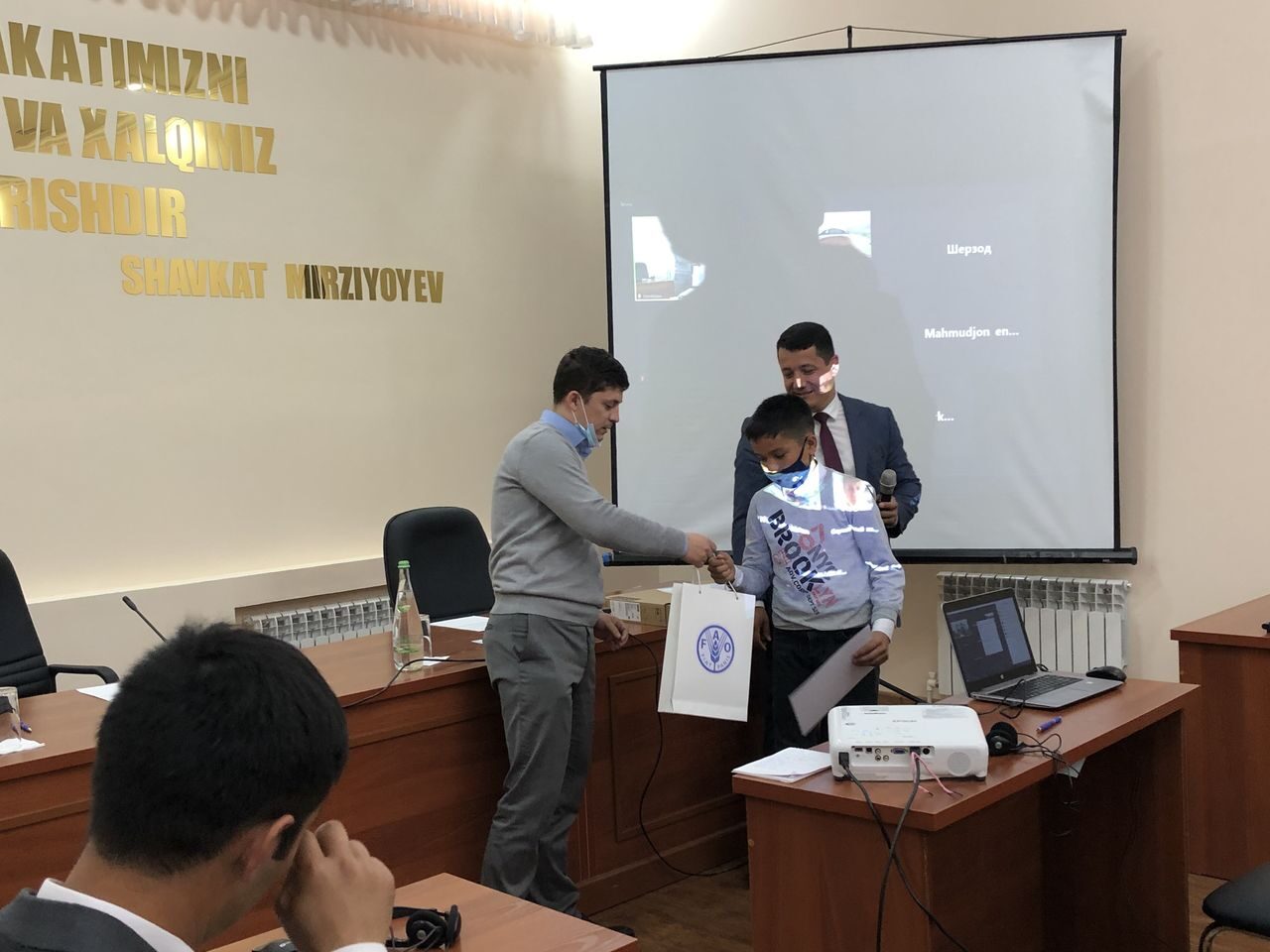 The aim of the contest was to draw people's attention to the development of beekeeping as an important branch of agriculture in Uzbekistan. The bee is one of the most industrious creatures in nature and has long benefited humans, plants, and the environment. By carrying pollen from one flower to another, bees and other pollinators enable not only the production of an abundance of fruits, nuts, and seeds but also more variety and better quality, contributing to food security and nutrition.
The introduction of modern technologies and best practices in beekeeping as well as improving marketing strategies are important for the development of the industry. The recent competition was organized within the framework of the FAO Technical Cooperation Programme "Support to Sustainable Apiculture Development", which opens up new opportunities for training and increasing the potential of beekeeping specialists. Within the framework of the program, series of pieces of training, exchange visits of technical personnel to other countries, and transfer of relevant technologies to the Uzbek beekeepers are provided.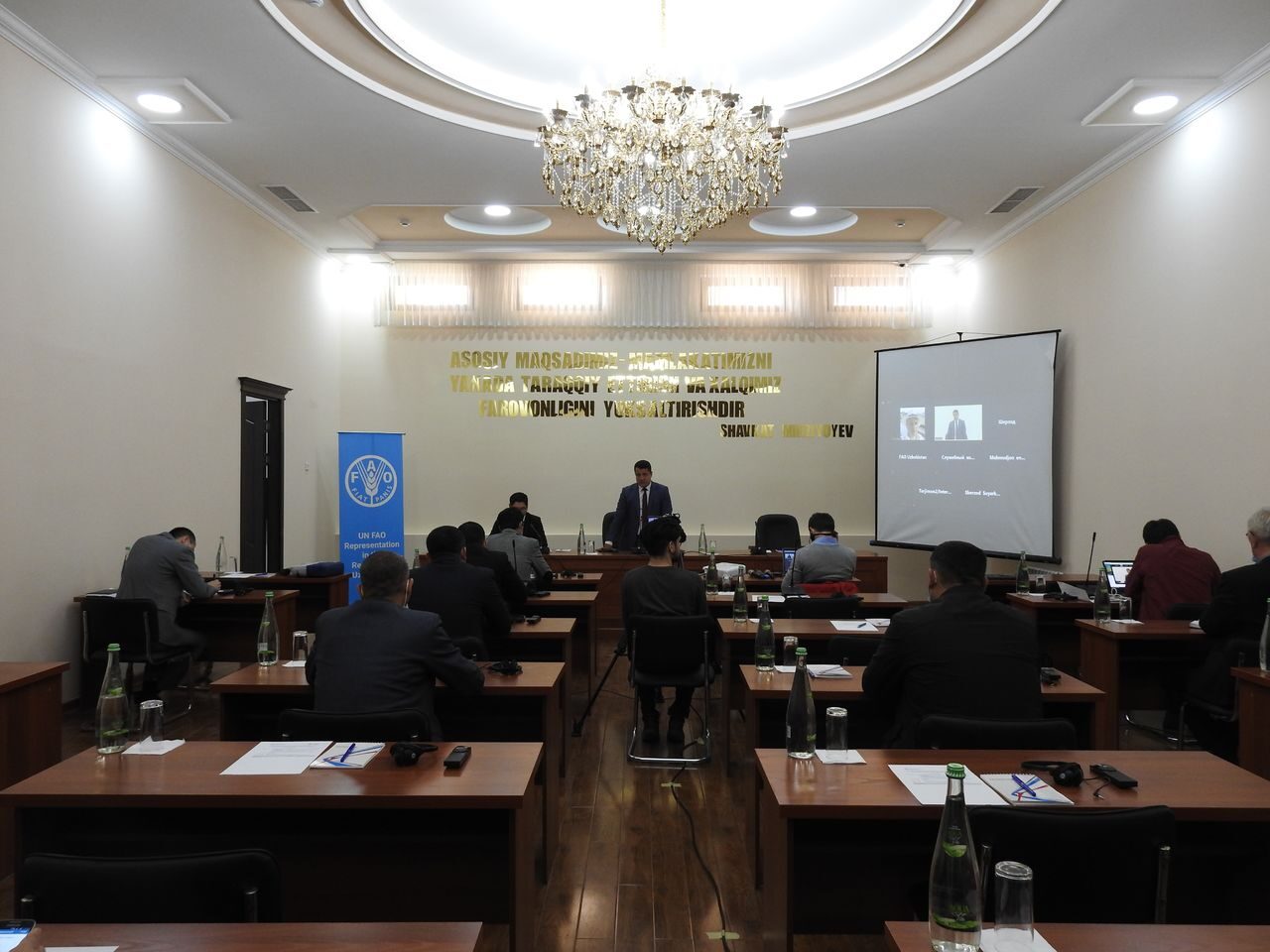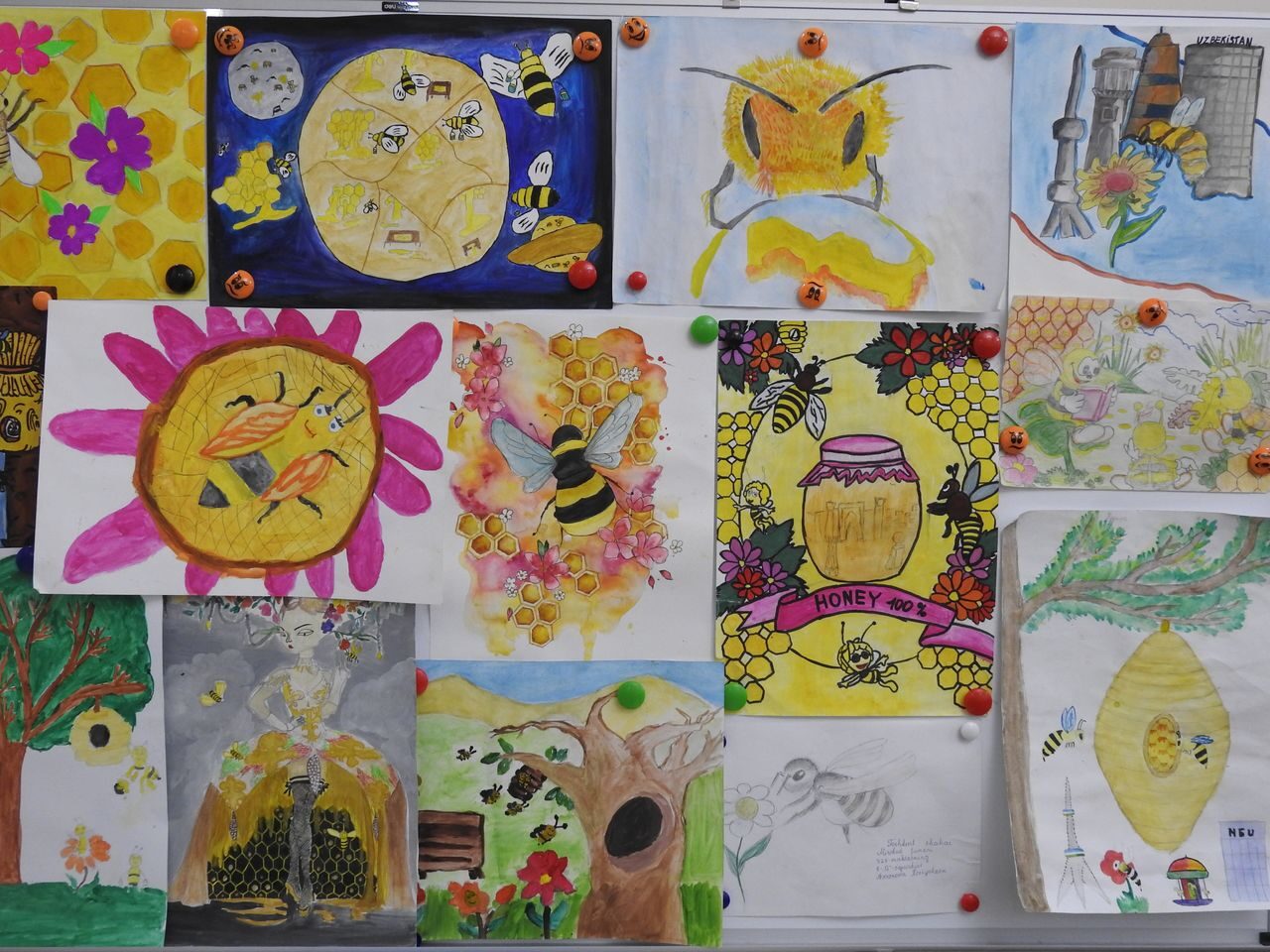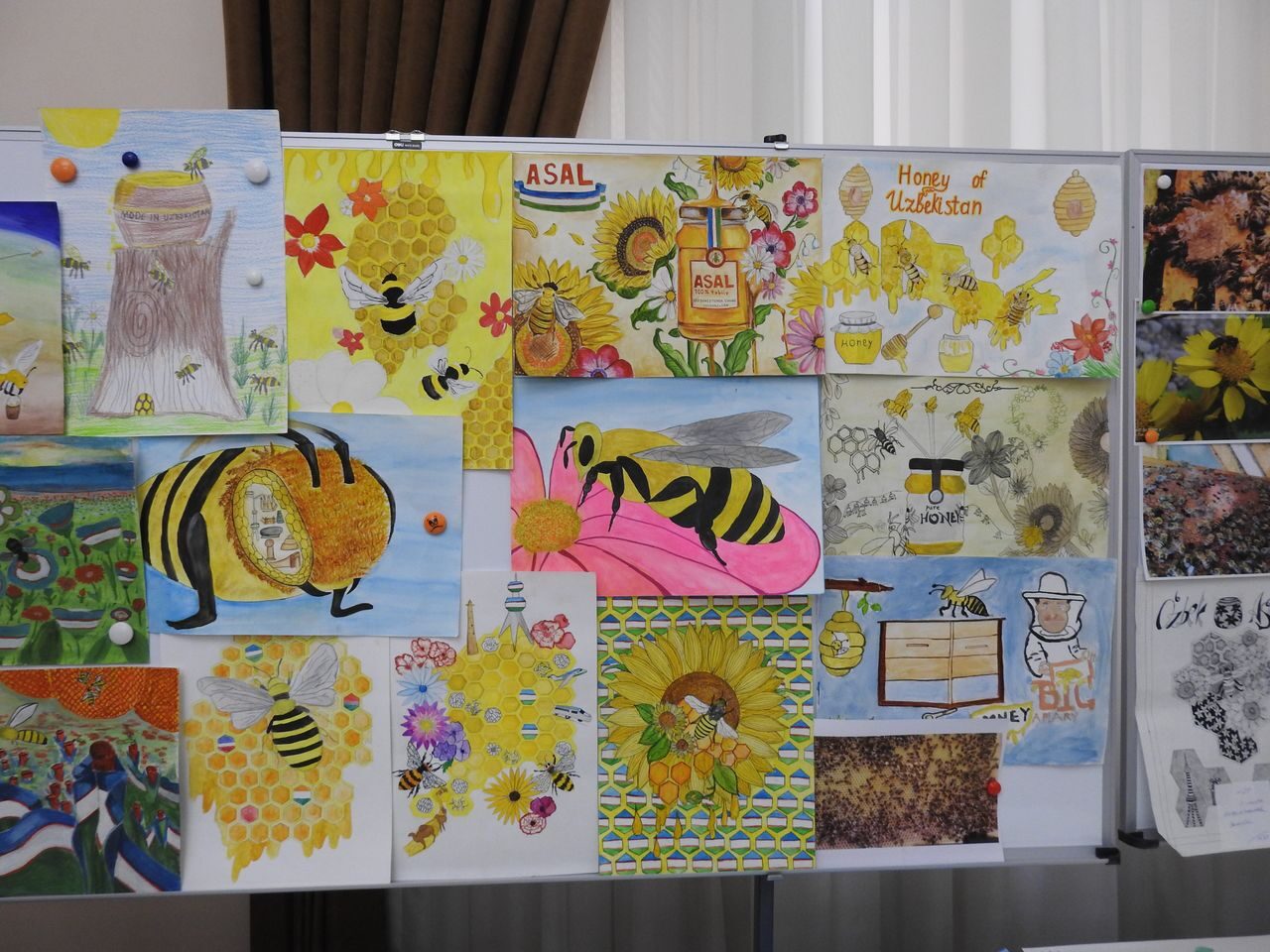 On the same day, an online meeting was held with the participation of representatives of the Ministry of Agriculture, the Association of Beekeepers of Uzbekistan, and FAO experts, where the Information Exchange System for Beekeepers was presented, which is currently being developed as part of the FAO Technical Cooperation Program " Support to Sustainable Apiculture Development". The new system will provide beekeepers with all the necessary educational and statistical information. It also includes data on the location of colonies owned by each beekeeper, which will be reflected on a special map so that beekeepers avoid placing the bee farms close to each other. In addition, the new system will provide early pesticide warnings in order to prevent honey bee losses, so the beekeepers can take immediate action.