« Back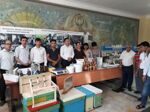 INFORMATION On 20 august 2019 year, a seminar "Prospects for the Development of Veterinary and Livestock Production in Uzbekistan for 2019-2021 years" was held at the Samarqand veterinary medical institute
22.08.2019 10:30
In accordance with the order of the Secretariat of the Cabinet of Ministers of the Republic of Uzbekistan on Agriculture and Food development dated 14 august 2019 year number 03/1-314.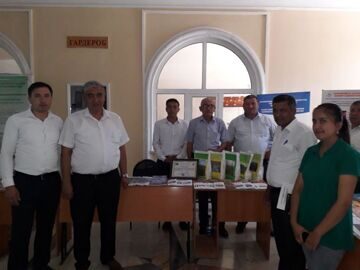 On 20 august 2019 year the Samarkand Institute of Veterinary medicine organized a seminar on the topic "Prospects for the Development of Veterinary and Livestock Production in Uzbekistan for 2019-2021 years" Representatives of the Association of Beekeepers of Uzbekistan, Samarqand Association of Beekeepers, as well as an exhibition of equipment and beekeeping products produced by beekeepers also attended the seminar.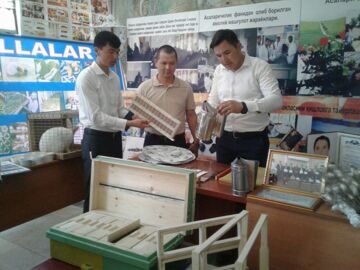 The participants expressed their opinion on the current state and prospects for the development of the veterinary and livestock industry. In addition, the development of beekeeping and the tasks that should be implemented in 2019-2021 years were identified.
Source: Press service.